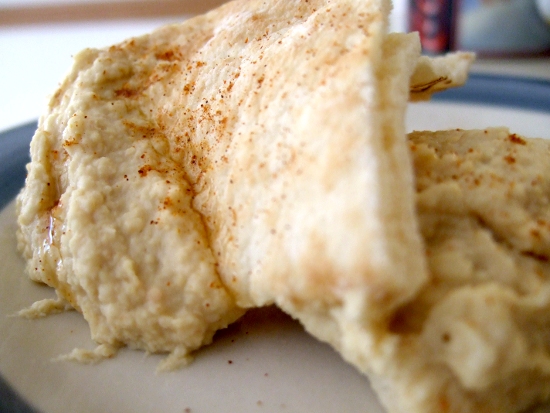 What's better for picnics than dip? And you can't beat hummus. It's good with pita bread, chips, veggies and in sandwiches. And it's once of the easiest recipes there is. Add extra garlic if you like it super garlicky. Trader Joe's has a great chipotle flavor hummus. If you'd like to spice it up, try adding 1-2 canned chipotles in adobo. To serve, drizzle with olive oil and sprinkle with paprika.
Hummus
30 oz can garbanzos (chickpeas)
6 T tahini
juice from 1 lemon
1-2 cloves garlic, minced
4 T olive oil
1 T cumin
pinch of cayenne
1/2 t salt
1. Place all ingredients in a blender, and pulse until smooth. Alternately, you can use a food processor and pulse the ingredients.